Next-generation blender
The wait is over: BlendJet 2 provides you with a powerful blender, so you can use it anytime, anywhere. We created the BlendJet 2 portable mixer so that you can make anything you want anywhere in the world-from the top of the mountain to your kitchen countertop. Whether at home, at work, outdoors, in the gym, in the car, on the beach, on vacation or anywhere, it can be used easily and conveniently.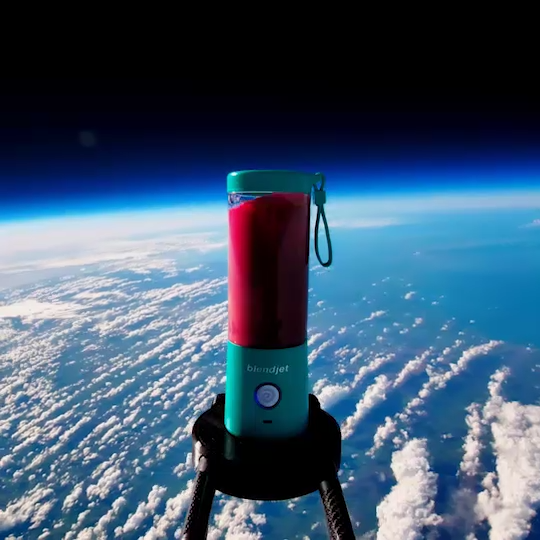 USB-C rechargeable
Use any USB port to charge for one hour to get 15+ stirring effect. The BlendJet 2 portable blender is equipped with a waterproof USB-C port, making it easier than ever to connect to the power source. And the attached cable is smart and reversible, so there is no wrong way to plug it in.
Forget the measuring cup
The measurement marks on the jar make it easy to follow our mouth-watering recipes or create your own recipes. With a capacity of 16 ounces, the BlendJet 2 has 33% more capacity than the original BlendJet, with a stylish and compact design.
Details and specifications
Stir in your favorite smoothie, milkshake, margarita or baby food. Not restricted by ordinary stirrers-no matter when. Anywhere, anytime
Compact size: 9" x 3" (230mm x 76mm)
Product weight: 1.34 pounds (.61 kg)
The jar is marked for measurement. 16 ounces (475 ml)
Charge 15 or more mixtures per hour
Waterproof USB-C interface
4000mAh rechargeable battery
5V motor rotates 275 times per second
6-point stainless steel blade
Durable built-in strap